Since it is only my 5th cheese I considered it a bit arrogant to try my luck on camembert. After reading lots of stories I considered myself expert enough to try it. Lack of proper equipment also cannot be an excuse not to go for it and see what happens…
Place a cube meso culture in a glass of milk so everything can wake up and leave them for a few hours.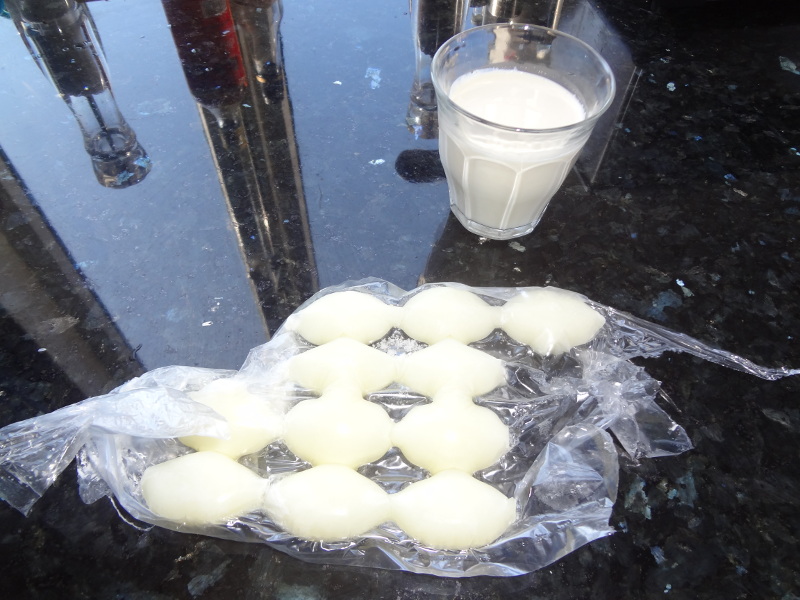 Clean everything with sulphite and some citric acid. (A habit I have inherited from the wine making hobby.) Do not forget to clean hands.
Warm up the milk (4L) and add the starter culture and a pinch of pencillium candidum.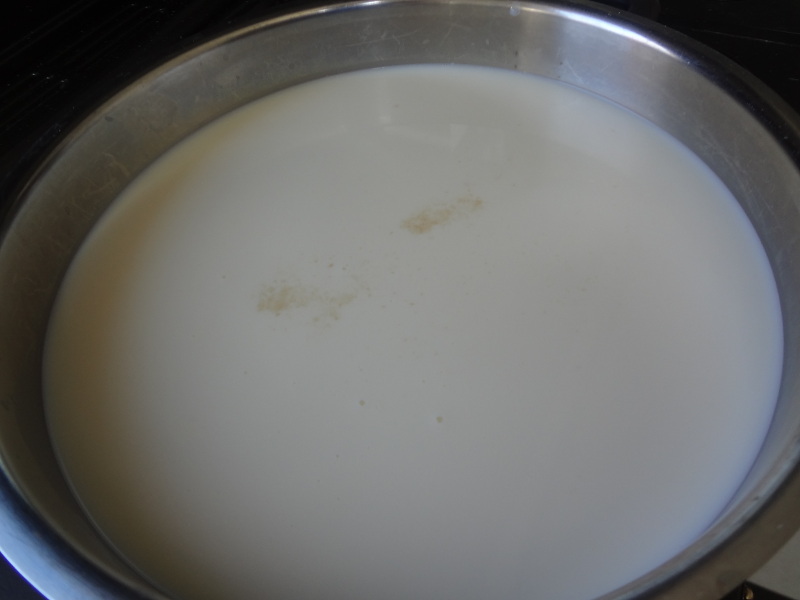 Leave it and sort out how the molds should be placed.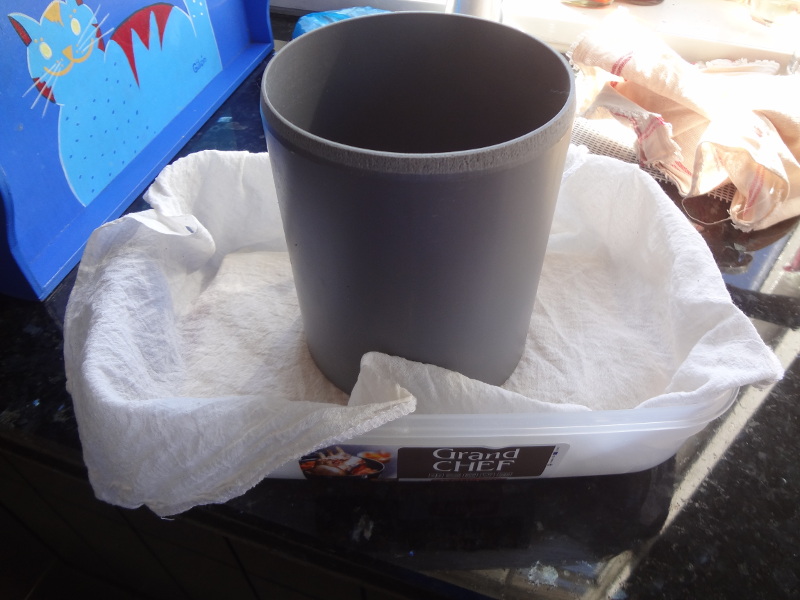 Put 2 ml rennet in a small glass of water and add it to the milk.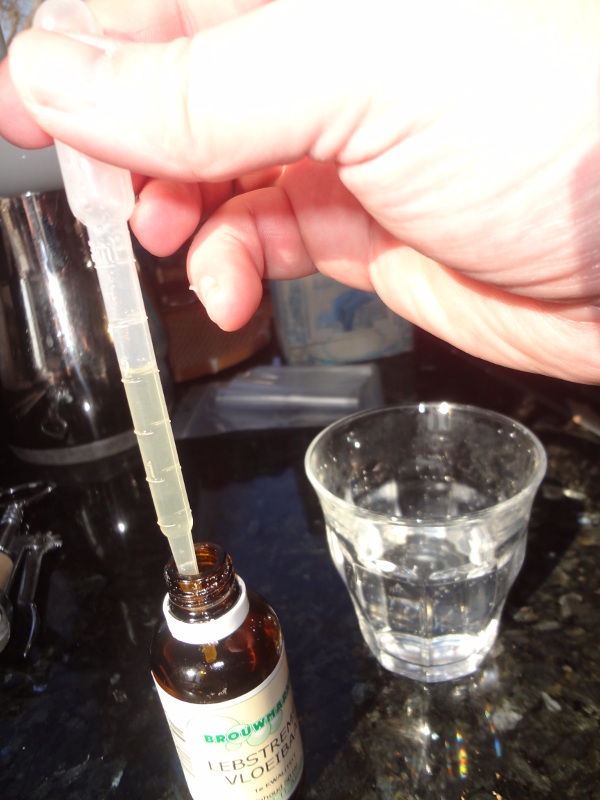 Cut the curds and stir slowly for a while. I have no idea if this looks ok.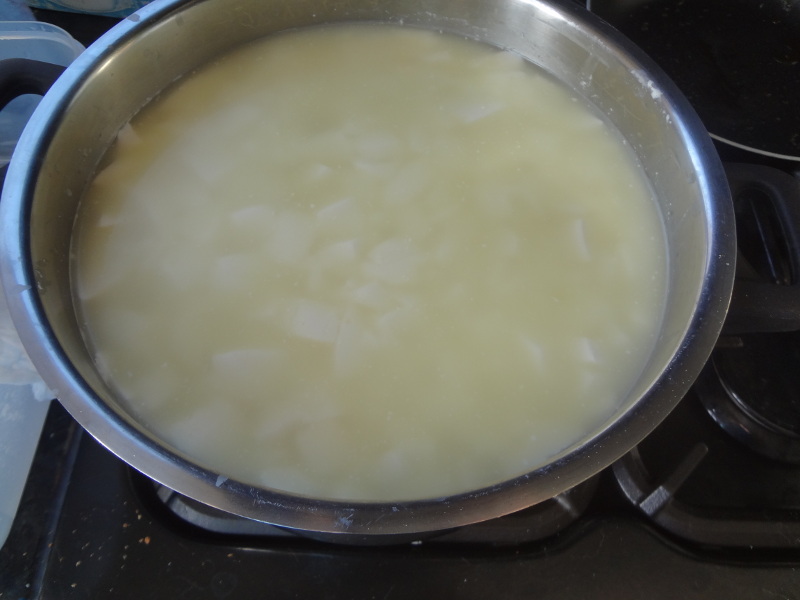 Let the curds drain in a cheese cloth for 15 minutes. Saw that somewhere on the internet and it seemed a good idea.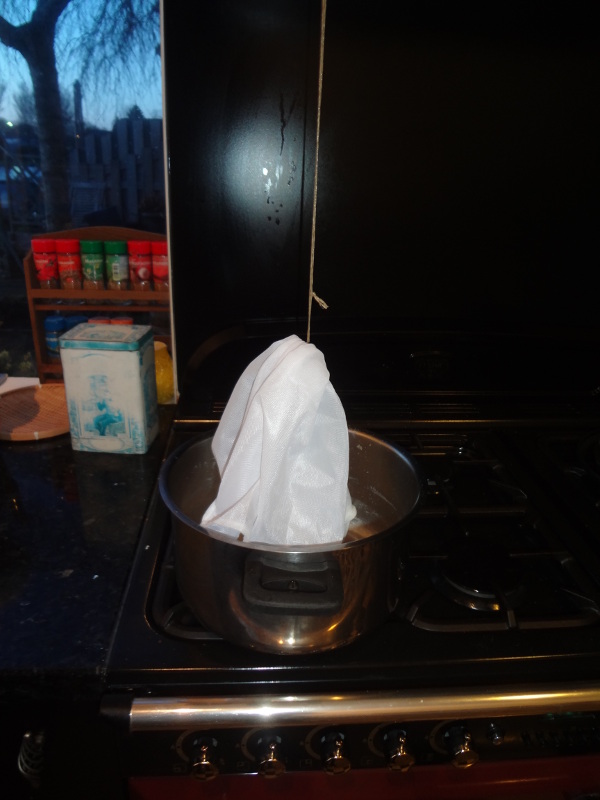 Place the curds in the molds and put the whey in a plastic bottle.
Don't panic. Stay cool. Place the curds back in the pan and drill holes in the molds as fast as you can. (If you like you can do this step at a more convenient moment.)
Open a bottle of champagne and have a glass to calm down.
Place the curds in the molds. I think I prefer to use cheese cloth inside the molds to avoid curds coming out underneath.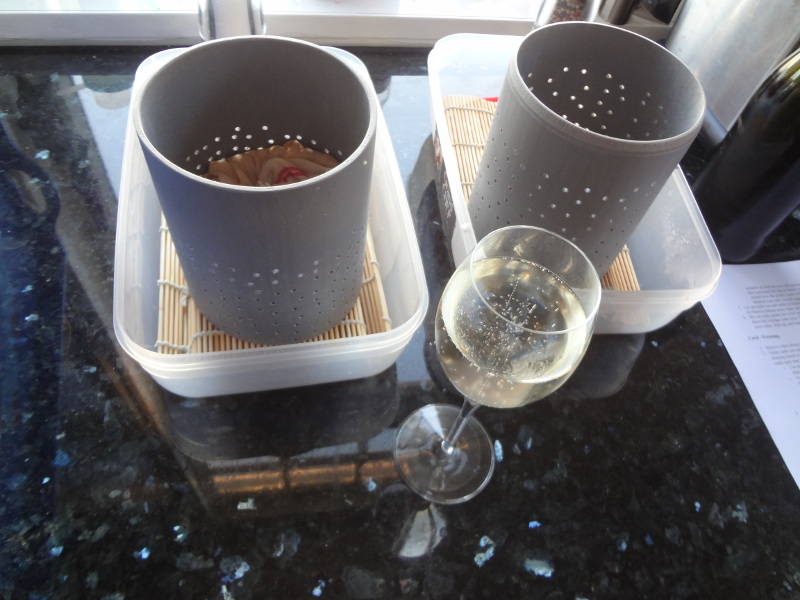 I left them for 3 hours so the cheeses would be less fragile and easier to turn. Saw that somewhere on the internet and it seemed a good idea.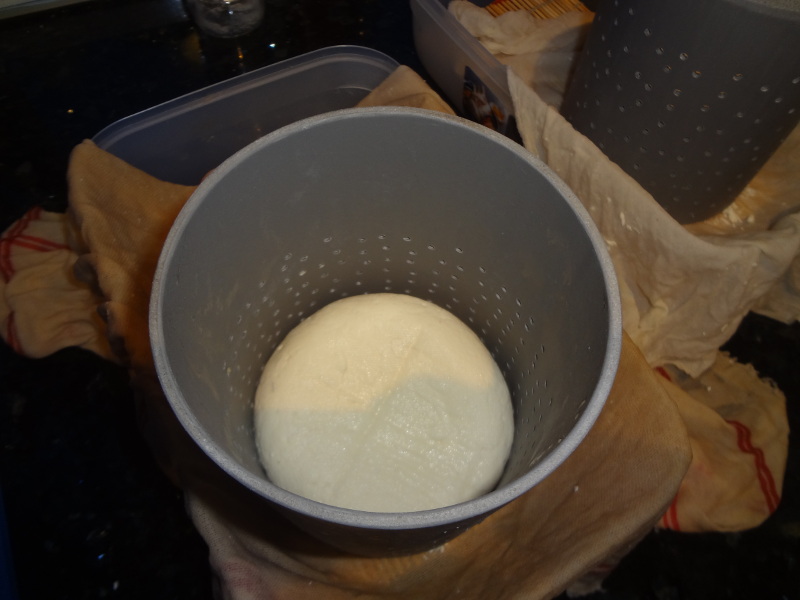 Add salt. The cheeses feel very fragile and wet and look as if Frankenstein made them.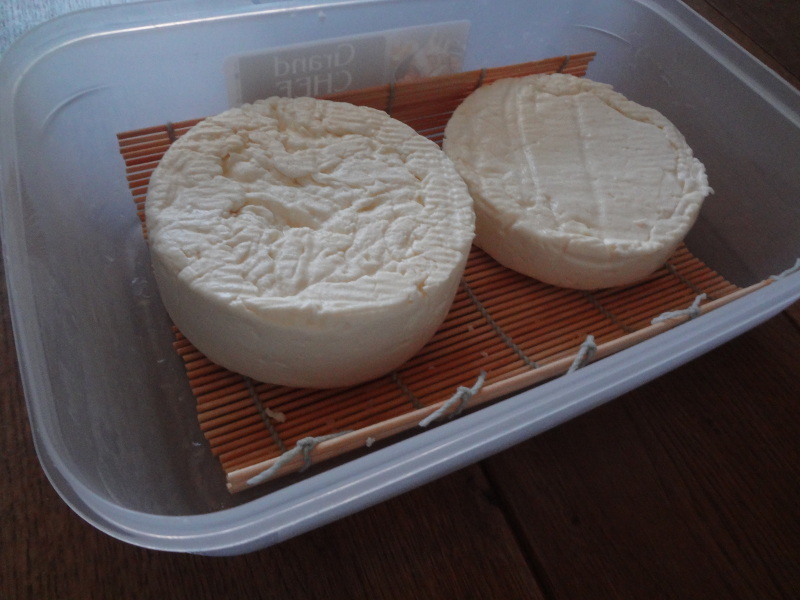 After a few days the cheeses seem very spongy, still fragile and feel fatty and moist. Or should I say wet?
Another few days later the cheeses start smelling great, however after turning them my hands smell like feet.
They still seem a little wet so I dried them with a paper towel.
A few days later I think I see a tiny white hairy spot.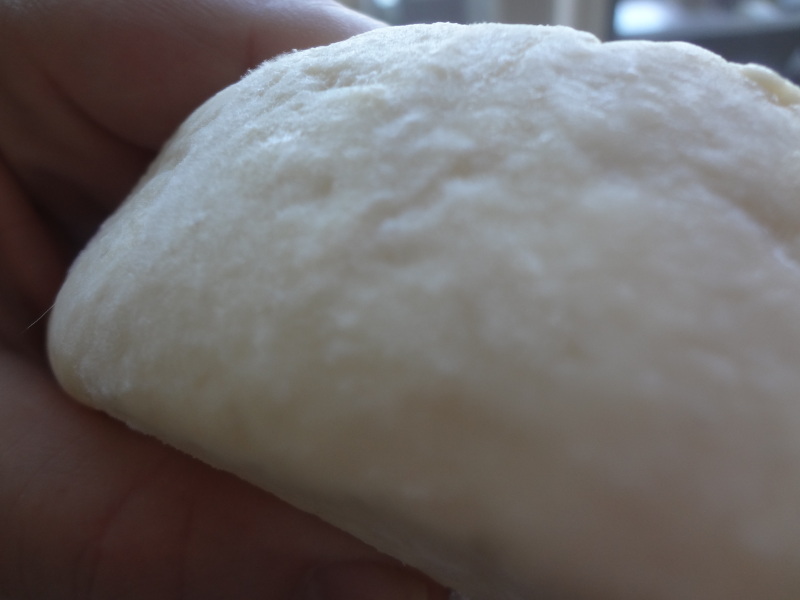 Which seems to be an accurate observation. The feet odour is not as strong as it was. The cheese is much firmer and drier. I add a few drops of water in the box to make it a bit more moist.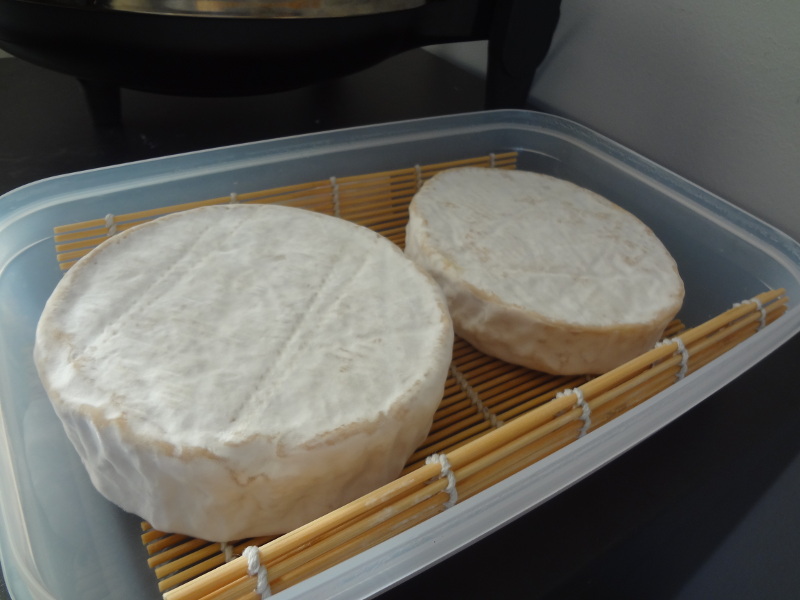 So far this has been very rewarding.
Hans
PS: A clip I liked